Chanae` Jones, MOTR/L
Occupational Therapist
Chanae' is a mother of two and a native of Breaux Bridge,LA. She obtained her undergraduate degree in Kinesiology/Exercise Science from Louisiana State University in 2009. She then went on to obtain her Masters degree in Occupational Therapy from the University of North Dakota in 2012. Being a former at-risk youth, she has been dedicated to the betterment of the community since 2000. She is currently pursuing her doctoral degree in Public Health. Chanae' has experience in school systems, outpatient rehabilitation, abuse/mental health populations, pediatric home health, adult home health, community programs, and is an active member in her sorority, Sigma Gamma Rho Sorority, Inc..

Dr. Wanda Jones, RPh, PharmD, RDN, LDN, MS.
Operations Manager
Wanda is a native of Lafayette, Louisiana. She obtained her undergraduate degree in Nutrition from the University of Southwestern Louisiana in 1988. Subsequently, she obtained her Masters degree in Nutrition from the University of Louisiana @ Lafayette in 1991 and completed an internship at Tulane School of Public Health in New Orleans, LA in 1992 . She has been employed as a registered dietitian for over 30 years. Throughout her career as a registered dietitian, she has obtained experience as a clinical, public health, renal, pediatric and consultant nutritionist. She continues to work as a consultant nutritionist in the state of Texas & Louisiana. In 2017, Dr Jones graduated from Xavier University of New Orleans with a PharmD. She is currently a licensed pharmacist in the states of Georgia & Texas.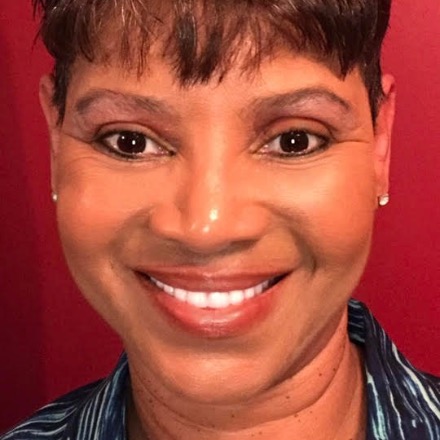 Mary Borel Chretien
Billing and Compliance Manager
Mary is married to Lucius Chretien and resides in Lafayette, La. She is a graduate of Evangeline Area Tri-Parish School where she received her Associates Degree in Secretarial Administration. Mary recently retired from the Lafayette Police Department where she was employed as a Confidential Secretary.
Because of her love for Adults and children she decided to pursue a career which will allow her to help and meet the need of those in need of her expertise. It is Mary's belief that helping those in need fulfills her purpose for living.
Ashley Green
Office Manager
Ashley is a native of San Diego, CA. She received an associate degree in Human Services, and bachelor's degree in Psychology and is Currently working on her master's in Social Work at Troy University. Ashley has been working with children and youth since 2010. She is dedicated to the mental and emotional well-being of all youth that she works with. Ashley has spent years working in behavior, assisting youth in foster homes, academic settings and after school programs, developing of their social and emotional skills. Ashley is an advocate for all those she works with and strives to ensure all their needs are met. Once she obtains her Master's, her goal is to provide Psychotherapy for Children and Adolescents. Ashley has experience in mental health, general/special education, social and emotional curriculum, trauma informed care and intensive case management.